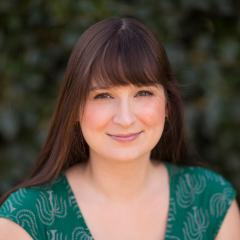 Speaker: Natalie Silvanovich
Security Researcher @Google
Natalie Silvanovich is a security researcher on Google Project Zero. Her current focus is browser security, including script engines, WebAssembly and WebRTC. Previously, she worked in mobile security on the Android Security Team at Google and as a team lead of the Security Research Group at BlackBerry, where her work included finding security issues in mobile software and improving the security of mobile platforms. Outside of work, Natalie enjoys applying her hacking and reverse engineering skills to unusual targets and has spoken at several conferences on the subject of Tamagotchi hacking.


Find Natalie Silvanovich at:
SESSION + Live Q&A
Project Zero has reported over 1500 vulnerabilities in commonly used software, including Windows, Android, iOS, browsers and may others. A common factor in many of these vulnerabilities is unnecessary attack surface. This presentation explains several causes of unnecessary attack surface and how to avoid them. It includes examples of vulnerabilities reported by Project Zero and explains how developers can prevent similar bugs.