Track: Microservices / Serverless Patterns & Practices
Location:
Ballroom A
Day of week:
Stories of success and failure building modern service and function-based applications, including event sourcing, reactive, decomposition, & more.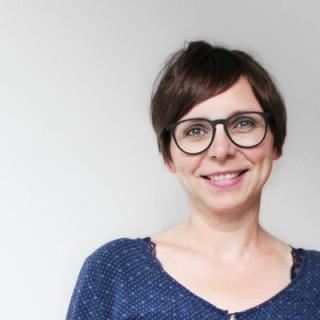 Track Host: Susanne Kaiser
Independent Tech Consultant, previously CTO @JustSocialApps
Susanne Kaiser is an independent tech consultant from Hamburg, Germany, and was previously working as a startup CTO transforming their SaaS solution from monolith to microservices. She has a background in computer sciences and experience in software development and software architecture for more than 15 years and regularly presents at international tech conferences.
Monday, 1 November

Evolving, observing, persisting, and building modern microservices

Practical approaches using DevOps & Lean Thinking

Beyond JavaScript in the Browser. Exploring WebAssembly, Electron, & Modern Frameworks

Thoughts pushing software forward, including consensus, CRDT's, formal methods, & probabilistic programming

Applied, practical, & real-world deep-dive into industry adoption of OS, containers and virtualization, including Linux on Windows, LinuxKit, and Unikernels

Better teams start with a better self. Learn practical skills for IC

Tuesday, 2 November

Next-gen architectures from the most admired companies in software, such as Netflix, Google, Facebook, Twitter, & more

Lessons learned from languages like Rust, Go-lang, Swift, Kotlin, and more.

Showcasing DataEng tech and highlighting the strengths of each in real-world applications.

Killing latency and getting the most out of your hardware

Building socially responsible software that protects users privacy & safety

Runtime containers, libraries, and services that power microservices

Wednesday, 3 November

Applied machine learning lessons for SWEs, including tech around TensorFlow, TPUs, Keras, PyTorch, & more

More than just building software, building deployable production ready software

Improving the end to end developer experience - design, dev, test, deploy, operate/understand.

Security from the defender's AND the attacker's point of view

IoT, voice, mobile: Interfaces pushing the boundary of what we consider to be the interface

Workhorse languages found in modern enterprises. Expect Java, .NET, & Node in this track