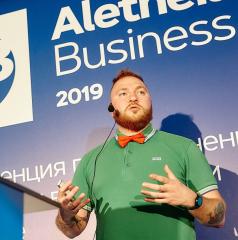 Speaker: Georgiy Mogelashvili
Lead Developer @bookingcom
In his 10+ years experience, Georgiy had a chance to work for small local companies, country scale enterprises, non-profit organizations and international corporations.

Today Georgiy is working at Booking.com, world's leading online travel agency. During his 5 years of experience there he changed different teams and roles. Starting as developer in upper funnel, later working as Team Leader in corporate travels segment, he is now working as Lead Developer and looks after tech in the marketing department.

In his spare time, Georgiy likes constructing Lego Technic creations, planespotting in airports around the world, and spending time with his wife and little daughter.


Find Georgiy Mogelashvili at: